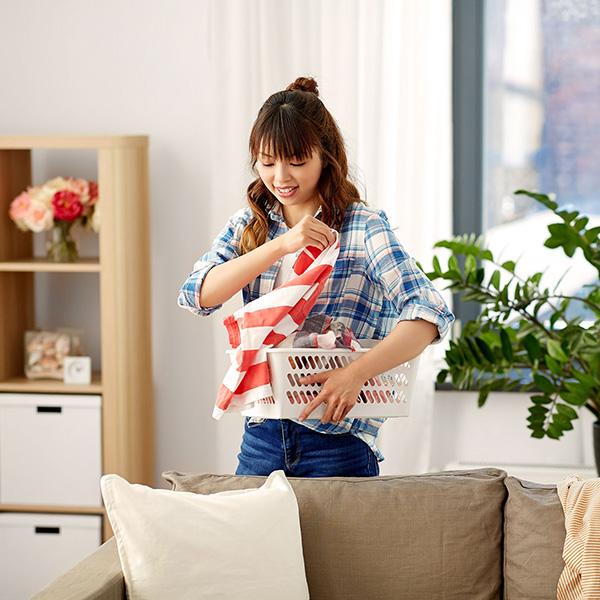 How to Live in a Staged Home
Getting ready to sell? Chances are, with all the decluttering and clean-until-it-gleams recommendations you've followed to get your place market-ready, it's never looked better. In fact, if you also engaged the services of a professional home stager, you may not even recognize your home anymore! The problem now is, how do you maintain this pristine vision?
A staged home is a picture-perfect home — one that often isn't practical for day-to-day living. That's why you may be advised to change your mindset from living in "your home" to living in something like a high-end hotel.
That means that beds are neatly made upon rising, counters are clear, and everyday necessities are immediately concealed in their assigned locations after each use.
Here are a few functional tips for living in a staged home.
Take photos of your staged home before you let the kids in the door.You'll want those reminders when you're scrambling to reassemble rooms to their former, temporary glory,before showings.
Invest in large baskets that will serve as catch-alls when you want to quickly scoop up and hide evidence of daily living. 
Grant each member of the family their own bathroom tote, into which they'll store their own personal bath and hygiene requirements, including their own towels. Keep totes neatly tucked away in a closet after each use.
Utilize plastic bins under the bed to store daily essentials.
During busy showing periods, try to avoid cooking (and its associated odours) if possible. Check online for restaurant discounts and enjoy not only being served, but coming home to a clean place afterwards! 
Remember, most homes need some form of staging in order to increase their sales appeal. It's just a temporary state — let's talk about how to make sure your home is staged both beautifully and practically for your lifestyle, for the relatively short period of time necessary until it sells!