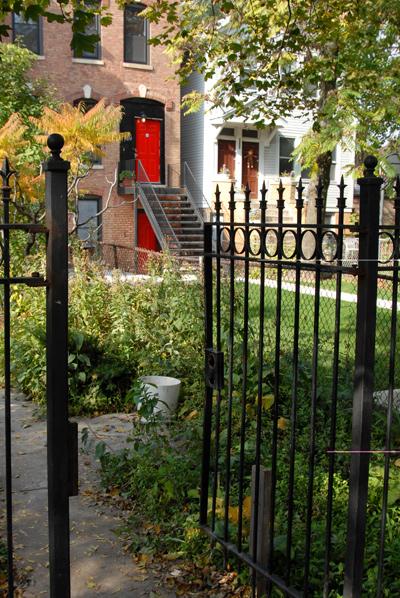 Finding the Perfect Neighborhood
Your family will thrive here
Farida Jones
Picture this. Relaxing on your newly constucted cedar deck, birds at the feeder, kids playing in the sandbox, when a loud crash interrupts your reverie....you look toward the sound next door, and see the neighbour has just deposited yet another old appliance upon the growing scrap metal heap in his backyard three feet from your mutual fence. The lovely renovated family home you recently moved into is unfortunately right beside a modern day Sanford and Son. While you loved the house at first sight, your rose coloured glasses failed to notice what was going on next door untill it was too late.
Location Trumps All
The most important factor when house hunting remains location. Living in beautiful surroundings may not make up for suffering in silence next to an unbearably noisy highway/ train track/airport, nor will it lessen the smells emanating from a pig farm or landfill site. Granted, some people would rather own that lovely home and put up with some inconvenience but these type of detriments must be reflected in the price. Consider too, that when you eventually sell that home, buyers will be harder to come by.
Walk the Streets
What does the area look like? Do homes look cared for? Even in moderately-priced areas, pride of ownership helps keep property values up. Keep an eye out for signs of neglect like overgrown laws, houses in need of paint and vacant lots (which can be zoned for commercial use, or end up getting used as dumps). On the other hand, if an area has a lot of neglected-looking homes but you notice that a number look like they've been recently renovated, that may be a sign that the neighborhood is becoming gentrified; buying a home there and fixing it up can be a good long-term investment.
How Far Will You Go?
How convenient is it? How long will it realistically take you to get to work? Do a test drive during rush hour in a snow storm. Can you bear to drive the distance on a daily basis? Figure out how far you'll have to travel to do everyday stuff like grocery shopping. Where's the closest gym? Dry cleaner? Post office? What about parks and recreational facilities? Being close to amenities isn't important to everyone, but it's a real day-to-day time saver, and can make the difference in the feel of a neighborhood; a place where people walk to the store and the library has a very different flavor than an area where people have to drive everywhere they need to go.
Safe and Secure
Is it a safe place to live? Vandalism and deterrents like "Beware of dog" signs or bars on windows can mean there's a high crime rate in the area. Keep an eye out for graffiti, too – it could be a sign of gang activity. Check with local police for info about crimes in the area; they'll also be able to tell you about how active area residents are in terms of crime prevention and community policing.
Good Schools
Are there schools nearby? If you have kids, proximity and quality of schools is a major consideration. Talk with people who live in the area, and call local schools. Figure out exactly where schools are located to see if your kids can walk or if they'll have to be driven or bussed.
What's Upcoming?
What's in store for the area? Development can change the personality of a neighborhood, and increase taxes and traffic. Look for new construction in the area and check with city hall or the local chamber of commerce for planned housing developments, new facilities, new retailers, etc.
The Noise Factor
Is it quiet or noisy? Visit the area at different times of day to get a sense of the noise level. A quiet street may be party central once the sun goes down, and an area near a highway may be fine at most times, but noisy at rush hour. Listen for barking dogs, traffic noise, and loud music.
It's a Package Deal
Finding a neighbourhood you like is just as important as living in a home you love. Pleasant neighbours, convenient amenities, good schools and nearby shops can make or break how you feel about your house or condo. So talk to Farida who specializes in the Barrie area, do your homework, and together, you will find a community that fits your needs and your lifestyle.
Trademarks owned or controlled by The Canadian Real Estate Association. Used under licence.